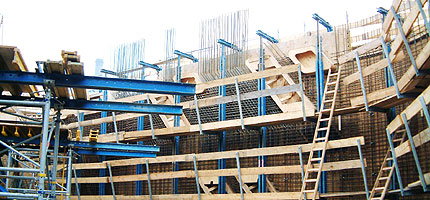 Are you considering outsourcing your Detailing & Draughting?
May we list some of the advantages to you.
There is no further capital outlay
Recruiting, equipping and training Draughting staff and Detailers is an expensive overhead. They need office space, computers and software with someone to maintain them. Why take on further premises, lease commitments etc? Use our facilities instead, all of which are included in our competitive pricing structure.
It helps manage surges in workload and minimises costs during slack periods
There is no need to take on the worries and problems that temporary staff can bring, assuming you can find them!.
It provides a solution to the serious shortage of Structural Detailers
We are experienced Structural/Civil Draughtpersons
who have adapted to producing drawings on computer, not Computer Operators.
You can make more effective use of your core staff
Free them up for the tasks you need and trust them with, allowing you to focus on providing higher value services to your clients, while we take care of labour intensive work .
We can assist you with building construction drawings, cad drawings, civil engineering drawings, reinforcement detailing, cad detailing and general arrangement drawing.
Please note we have extensive experience in Underground Rail Stations namely producing all R.C. drawings for Canada Water Interchange and some of Greenwich, but also including the previous work on Paddington's Crossrail Interchange some 12 years ago.