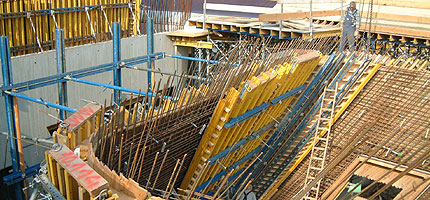 What do we need from you?
To give you a lump sum price based on the number of drawings which we anticipate will be required, we will need:
Copies of the floor plans and sections to fully describe the structural layout and all the concrete elements


We prefer these to be sent as AutoCAD .dwg or PDF files (not Microstation please)


You can send information by email, on a CD or we can download them from your prefered source


A construction programme and delivery dates.


To commence Detailing/Draughting:
We ask you to fill in a preliminary information sheet which will provide us with such things as, which codes we should follow, concrete strengths, concrete covers required, maximum length of bars available on this site etc


Structural/Civil General Arrangement drawings in a current AutoCAD format (please convert Microstation files to AutoCAD.dwg). This should include all plans, sections and details, plus a (.ctb) file if specific graphic conventions are required


Detailing instructions from the Engineer, in the form of either sketches, A4 calculation sheets by hand or output from a design software programme, or marked up copies of the GA's.