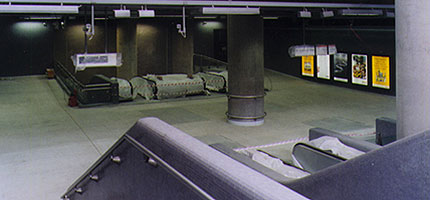 So why use us?
We have many years experience specialising in Reinforced Concrete Detailing and General Arrangements
We have been established since 1980 but the knowledge and experience of the Director extends back 15 years prior to this date
We have a reputation to maintain
Our aim is to develop long term relationships with our clients. It is therefore in our best interest to ensure you are satisfied with the work we produce. We would hope that as your confidence in our capability grows it will lead to your office taking on work it did not have the capacity for previously.
We use reliable detailing software namely CADS RC
We administer a strict checking procedure
We work to the highest possible quality standards in conjuction with the Standard method of Detailing Structural Concrete.
You have a direct line of contact
with the Partner overseeing and the Detailer(s) engaged on your project. Where possible we give our clients the continuity of a dedicated member of staff who knows your system/working practices
Where firm comprehensive information is available a lump sum price can be quoted
(see section WHAT DO WE NEED FROM YOU?)
We will see your project through to it's conclusion
Should it change after completion of the drawings, revisions can be recorded for your verification and charged on an hourly basis.